Venue & Hospitality
Conference Dates: April 06-07, 2020
Hotel Services & Amenities
Audio/Visual Equipment Rental.
Business Center.
Business Phone Service.
Complimentary Printing Service.
Express Mail.
Fax.
Meeting Rooms.
Office Rental.
Photo Copying Service.
Secretarial Service.
Telex.
Typewriter.
Video Conference.
Video Messaging.
Video Phone.
ATM.
Baggage Storage.
Route Map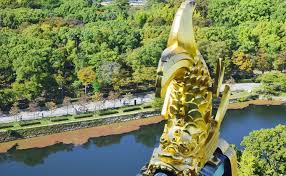 About City
Japan is an island nation in East Asia. Located in the Pacific Ocean, it lies to the east of the Sea of Japan, China, North Korea, South Korea and Russia, stretching from the Sea of Okhotsk in the north to the East China Sea and Taiwan in the south. Japan is a stratovolcanicarchipelago of 6,852 islands. The four largest islands are Honshu, Hokkaido, Kyushu, and Shikoku, which together comprise about ninety-seven percent of Japan's land area. Due to its location in the Pacific Ring of Fire, Japan is substantially prone to earthquakes and tsunami, having the highest natural disaster risk in the developed world. Japan has the world's tenth-largest population, with over 126 million people. Honshu's Greater Tokyo Area, which includes the de facto capital of Tokyo and several surrounding prefectures, is the largest metropolitan area in the world, with over 30 million residents.
OSAKA: Osaka (Japanese: Hepburn: Ōsaka-shi, pronounced commonly just ,Ōsaka is a designated city in the Kansai region of Japan. It is the capital city of Osaka Prefecture and the largest component of the Keihanshin Metropolitan Area, the second largest metropolitan area in Japan and among the largest in the world with more than 20 million inhabitants.
Osaka was traditionally considered Japan's economic hub. By the Kofun period (300–538) it had developed into an important regional port, and in the 7th and 8th centuries it served briefly as the imperial capital. Osaka continued to flourish during the Edo period (1603–1867) and became known as a center of Japanese culture. Following the Meiji Restoration, Osaka greatly expanded in size and underwent rapid industrialization. In 1889, Osaka was officially established as a municipality.
Today's Osaka is a major financial center of Japan. It is home to the Osaka Securities Exchange and the multinational electronics corporation Panasonic. Landmarks in Osaka include Osaka Castle and Shitennō-ji.